Balloon Ride Gift Certificates
Great for Christmas, birthdays, anniversaries, graduations…or any special occasion.
Certificates are available for standard flights, or may be customized to include any of our ride packages. They may be redeemed at any time of the year, at any of our launch sites.
*Need it fast? No problem! We process and mail all gift certificate orders promptly. Please specify if you would like your certificate sent in a plain envelope to avoid spoiling a surprise!
Simple to Purchase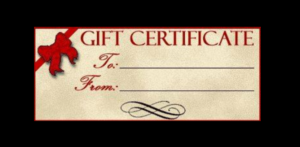 Buy online or by phone
All we need to know is:
Who it's for
Who it's from
Where to send it
(If you buy online we'll mail the certificate to the credit card billing address unless noted otherwise.)
To purchase by phone call 585-243-3178
Easy to schedule
Complete instructions for the recipient to schedule their flight are printed directly on the certificate. They call us when they're ready to schedule, and we walk them through the rest.