A message from our President and Chief Pilot regarding COVID-19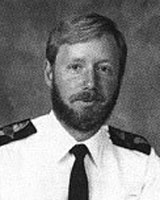 There are plenty of unknowns, but we want to give you assurance that we are still in business and are ready to start offering rides as soon as we are cleared to do so by the State of New York. At this point, our best understanding is that this will occur in Phase 4 of New York's reopening.
We appreciate your business, and we look forward to seeing everyone once our flying season resumes.
In phone conversations, I've found myself assuring people that:
All our pilots and crew are healthy, and pulling at the bit, ready and anxious to get going again!

As an optimist, I pay attention to all the positives I hear…like potential medications, lowering fatality projections, new testing procedures, increasing availability of PPE and supplies.

We are an open air activity, and we don't involve big crowds.

The Park and our other launch sites are open, and admission to the Park is free.

We have implemented numerous health and safety procedures to ensure the health of all of our passengers and crew.