Ride Packages
Shared basket ride: $425 per person
Because we rely on the wind for our flight path, every flight is unique! To book a flight from one of the following primary launch sites, contact us or book online today.
Private Flight
Starting at $1950/couple
Reserve your own balloon, chase vehicle, pilot and crew: no other passengers will be scheduled in your balloon and you will have the gondola to yourself. Price covers you and one guest. We can sometimes accommodate larger groups on private flights. Call for details.
Ultimate Romance or Proposal
$2495/couple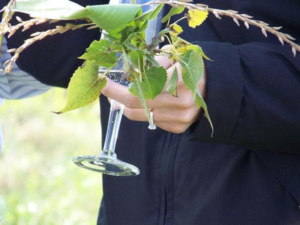 Private flight with video to commemorate the special occasion!
What a memory for the rest of your life together!
High Altitude
Starting at $1950/couple
Ride to an altitude of 10,560 feet (yes, that's two miles!) above sea level. We may even be looking down on a cloud or two (though if there is a solid cloud layer, we can't go through it). Bundle up, and get ready for a spectacular view of the Finger Lakes region!
Custom Launch Site
Starting at $1950/couple
Fly away from your own back yard, or somewhere near your home.  To see and photograph your own home, farm, or area from the air is really special. Travel expenses may be added if launch site is more than one hour from Groveland, NY. Safety restrictions apply. Pilot must inspect and approve launch site for suitability in advance. Call for details
Winter Flight
Starting at $1950/couple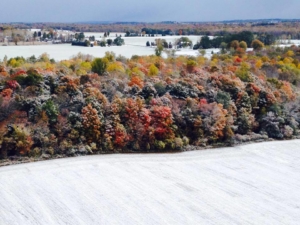 Imagine the serenity you feel on a windless, crisp winter morning. Now imagine you're above it, floating above the treetops. From higher altitudes, the clear air allows you to see way, way into the distance. This is the beauty of the Winter flight package!
Winter Flights are offered December 1 through March 31.